Outdoor Parquet Dance Floors
Our purpose made outdoor dance floor is available to hire for any garden party or outside event. We can make our outdoor floor to any required size. We do ask that the surface is relatively flat in order to install our dance floor safely. We use a sloped trim around the floor to create a safe environment for guest. The outdoor oak effect dance floor is the only all weatherproof dance floor available to hire from our range of 11 styles of flooring. The dance floor is made from acrylic material which can be easily wiped dry if it happened to get wet.

This beautiful Oak dance floor can be used for all types of events. We can build the dance floor to your required size and the floor is completed of with sloped edging for safe passage and a professional finish.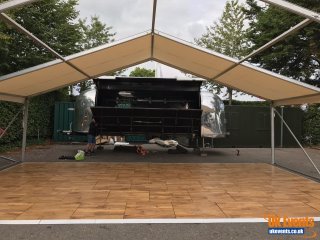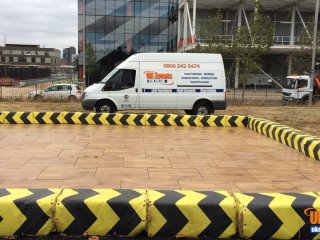 Hardwearing protable dance floors are slightly sprung to make them perfect for any dance events. Hire your dance floor today with a name you can trust.
Event Dance Flooring
Each Acrylic wood effect dance floor panel is made up with a combination of 3ft x 3ft and 3ft x 1.5ft sections. The dance floor is built very much like brick work without the aid of tools. The outdoor floor can be laid on flat grass, mud or concrete - please note that we cannot secure our floor to loose gravel or similar floor surfaces due to risk of movement. Please check with us first before making an order.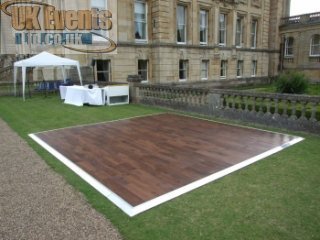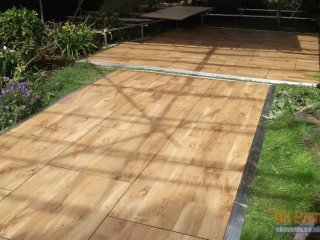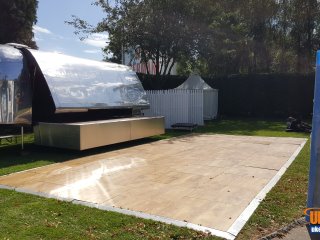 Whether you are looking to hire a dance floor for a garden party or looking to organise a large outside dance event, the outdoor dance floor is the perfect choice.